OUR SAFETY CHECK
SAFETY MANAGEMENT
`Safety-First` is the greatest customer satisfaction.
Things to promise as a sales driver of OTS transport Service with awareness of a professional driver for getting customers' satisfaction which is 'Safety-First.'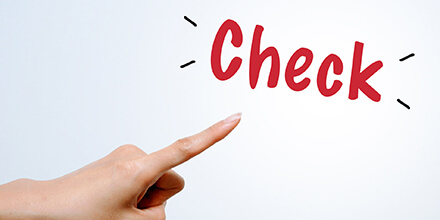 Share with all staffs the situation at the tense moment
Stop firmly, watch clearly
Take enough distance to other vehicles
Drive with keeping in mind to refrain from speeding
SAFETY BUS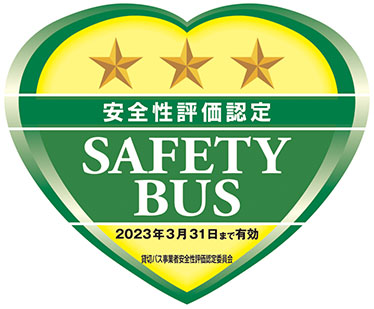 Chartered Bus Carrier Safety Evaluation Certificaation
This mark is proof of secure and trust that indicates the chartered bus carrier to have good status of efforts on safety so that customers can choose chartered buses carrier with peace of mind.
Certified bus carriers are announced on the website of the Ministry of Land, Infrastructure, Transport and Tourism and the Japan Bus Association website. Also able to affix the 'SAFETY BUS' mark which is a certification of certificated bus carrier, so that can be seen from the appearance.
OTS Transport Service got one star on safety evaluation certification on December 25th 2020.

Introduction of vehicles with safety features
We adopt vehicles with high safety features in series. "NEW S'ELEGA & GALA" for large-sized bus and medium-sized bus. Our vehicles have the latest safety features such as PCS (Collision Damage Reducing Brake System), VSC (Vehicle Stable Control System) and so on.
For Hire, we have adopted "HIACE GRANDCABIN" which has Toyota Safety Sense.
With the preventive safety · collision safety features such as Toyota pre-crash safety (Pre-collision system with pedestrian detection), lane departure alert, we promise reliable and safety to you.
Secure system · Operation management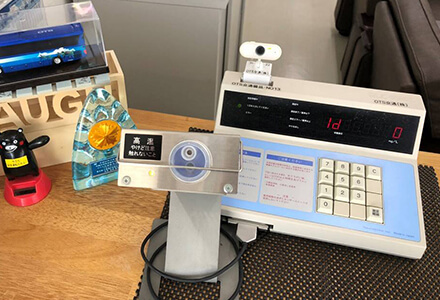 For daily safety driving, OTS Transport Service drivers are got their driving licence check, their health condition check, breath check with the alcohol detector, and do the daily vehicle check.
Also, we have adopted a portable alcohol checker compatible with remote locations, so we implement thorough operation control system even for work with staying at site.
Cloud Type Network Driving Support Service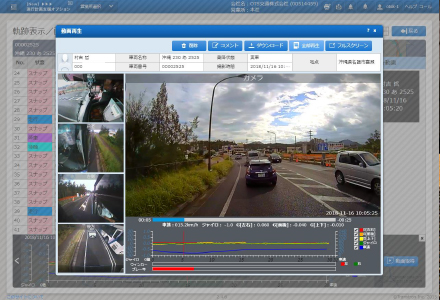 We have adopted Fujitsu cloud type network driving support service which is ITP-WebService V2 for all large-sized bus.
"ITP-WebService V2" have a drive recorder that records images in real time and a digital tachograph that records drive data automatically.
We have got various advantages with "ITP-WebService V2" for safety drive.
Reducing blind spots with 5 simultaneous driving cameras
Operating managers can check driving routes and driving conditions in real time
Useful for giving drivers guidance on their driving habits from the recorded movie.
STAFF EDUCATION
In OTS Transport Service, we provide education to all drivers based on annual training education plan.
Driver training education plan table for 2019-2020
April

About the efforts of the spring nati traffic safety campaign
How to deal with at unusual weather

May

How to appropriately drive the charterd bus with features for improving safety
How to handle the emergency signal lamp/emergency door/fire extinguisher

June

About to be prepared for drivig bus

July

About to observe to ensure for driving bus safely and passenger safety

August

About features on the structure of the bus

September

Things to keep in mind in order to ensure the safety of passengers on board

October

Things to keep in mind in order to ensure safety when passengers get on and off

November

About the situation of road and traffic in the route and route of driving

December

About prediction and avoidance of danger
About safe driving according to their driving characteristics using drive recorder

January

About safe driving according to their driving ptitude

February

How to cope with the physiological and psychological factors of drivers who are related to traffic accidents

March

About importance of health management
Abobut Labor Standards Act